Lake Fishing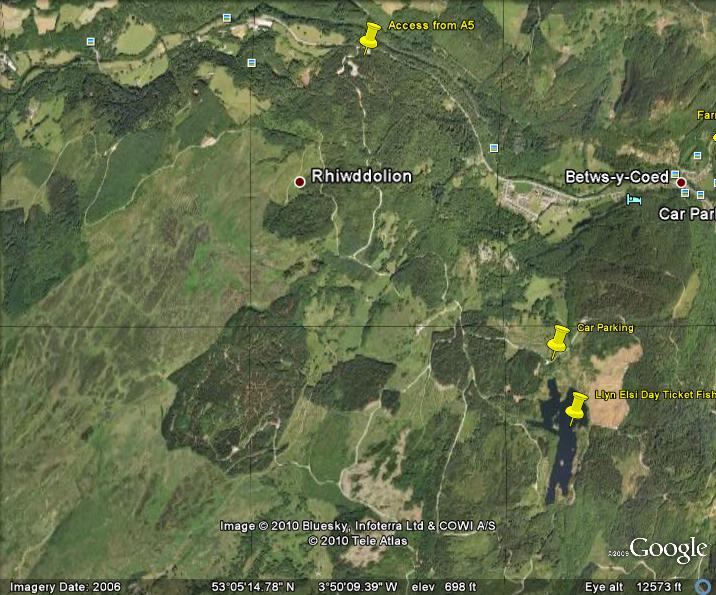 Remember Catch returns to be posted to Sian before October 31st

The club leases the fishing of 3 local lakes .

Llyn Elsi Daily limit 3 Fish . Day Ticket £20.00 Juniors £10.00 Stocked with Rainbow Trout. and open for fishing all year round.

To find this Lake look at the Google Map Details.


This picturesque Lake is situated to the South West of the village and has panoramic views of Moel Siabod.

Access is via the Forestry road at the Maes Newyddion turn just off the A5 before reaching the Swallow falls. It is stocked primarily with American Brook Trout, Rainbow Trout and Native Brown trout from 8 -14 inches.

Bank fishing only . Please note that this lake is available for day ticket fishing for visiting anglers

We now have a brand new boat house. and boat. A lot of effort has been put in by local tradesmen in building and fitting this new boathouse. Many thanks to all involved.

Llyn Goddionduon.


Llyn Bychan and Llyn Goddionduon are now accessed by the Ugly House turning. Follow this road up the hill and take the first left turning onto the Forestry road. Go through the gate and follow the road up to the lakes. First timers may need some guidance to get to Goddionduon as there are a couple more turns to the right before the lake is seen. There should be signs in place for directions.

Due to the hidh cost of stocking it was decided not to stock these two lakes. There is quite an abundance of wild fish in both lakes.


Llyn Bychan
is now a catch and release lake using fly only with barbless hooks please for members only .This gives the chance of novice fly fishermen the chance to improve their casting skills and also in catching trout, handling trout for release.On releasing trout please wet your hands before handling the fish to avoid burn marks on the fish. Hold the fish in the water until the fish recovers and swims off.
Definitely NO Float Tube Fishing Here.


Please be aware that this road is also used by very enthusiastic Mountain Bikers.